Mrs Cooper introducing the class Author
Year 4
Welcome to Year 4 at St Maria Goretti
Year 4 Staff: Miss Moore, Mrs Hollins, and Mr Calvert
Dear Parents - Welcome to Year 4
50 Recommended Reads
We love 'Reading for Pleasure'
Here are the 50 recommended book titles for your class.
How many of these books will you read by the end of the term?
Mrs Lamb, our English lead, can't wait to find out!
Please click on the image below to tick off the books you have read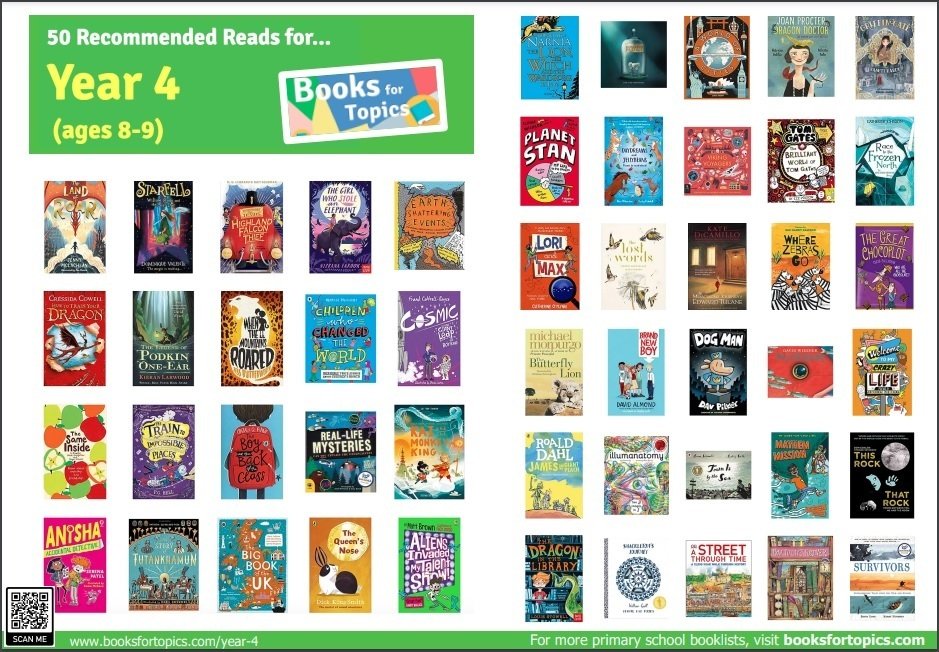 Our Class Author:
Jacqueline Wilson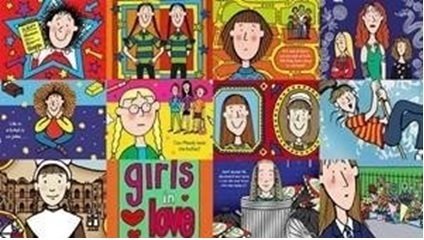 Our Learning
Summer Term 2021/2022
Religious Education:
Easter
Pentecost
Sharing in the life of Christ- the Church community
Special Roles and Responsibilities
English:
English: Driver text- Anglo Saxon Boy – Tony Bradman
Non-fiction- Who Were the Vikings? - Jane Chisholm and Struan Reid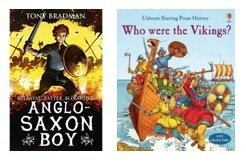 English Genres:
Non Chronological Report
Diary Entry
Character Description
Formal Letter
Biography
Narrative Based on a Historical Event
Play Scripts
Newspaper Report
Invitations
Reading Diaries should be signed by an adult at least 3 times per week.
Maths:
Place Value and Decimals
Compare numbers with the same number of decimal places up to two decimal places.
Round decimals with one decimal place to the nearest whole number.
Recognise and write decimal equivalents to , , .
Solve simple measure and money problems involving fractions and decimals to two decimal places.
Money
Application of addition and subtraction skills within money problems/ investigations.
Solve + and – two step problems in context, deciding which operations and methods to use and why.
Solve simple measure and money problems involving fractions and decimals to two decimal places.
Time
Read Roman numerals to 100 (I – C).
Read, write and convert time between analogue and digital 12 and 24 – hour clocks.
Solve problems involving converting from hours to minutes; minutes to seconds; years to months; weeks to days.
Statistics
Interpret and present discrete and continuous data using appropriate graphical methods, including bar charts and time graphs.
Solve comparison, sum and difference problems using information presented in bar charts, pictograms, tables and other graphs.
Shape and Space
Complete a simple symmetric figure with respect to a specific line of symmetry.
Identify lines of symmetry in 2D shapes presented in different orientations.Compare and classify 2D shapes, including quadrilaterals and triangles based on their properties and sizes.
Identify acute and obtuse angles and compare and order angles up to two right angles by size.
Identify lines of symmetry in 2-D shapes presented in different orientations.
Position and Direction
Describe positions on a 2D grid as coordinates in the first quadrant.
Describe movements between positions as translations of a given unit to the left/ right and up/down.
Plot specified points and draw sides to complete a given polygon.
Science:
Electricity
Animals Including Humans
Enquiry types- Research, pattern seeking, fair and comparison testing, identify and classify, observe over time
Geography: (2 Weeks)
Visitors to Britain
Concepts: Settlements and Farming
Driver question: How have Anglo Saxons and Vikings impacted on our lives?
History: (4 weeks)
Visitors to Britain
Focus on Anglo-Saxon and Viking invasions
Alfred the Great
Battle of Stamford Bridge
Battle of Hastings
Art:
Art Strand: Drawing and Painting
Artist: John Singer Sargent and Rob Pointon
Careers Link – Landscape Artists – Water effect
DT:
Electricity
Alarms – Series circuits incorporating switches, bulbs, buzzers and motors
MFL:
Towns
Animals – opinions
Our bodies
Food-opinions
PE:
Summer 1
Thursday: Tennis/Rounders/Cricket
Summer 2
Thursday: Fencing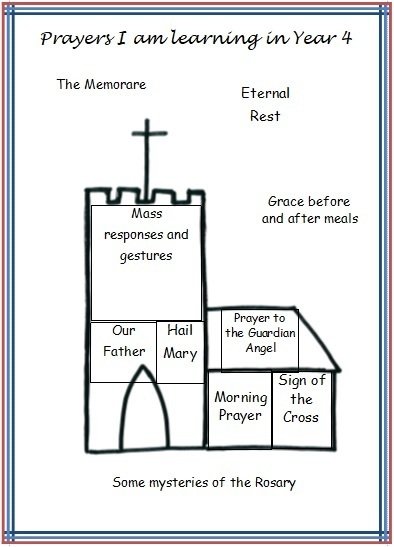 Year 4 Times Tables Check Parent Information