Year 1
Welcome to Year 1 at St Maria Goretti
Year 1 Staff: Miss Royall, Miss Mountford, Miss Matuszak.
Dear Parents - Welcome to Year 1
50 Recommended Reads
We love 'Reading for Pleasure'
Here are the 50 recommended book titles for your class.
How many of these books will you read by the end of the term?
Mrs Lamb, our English lead, can't wait to find out!
Please click on the image below to tick off the books you have read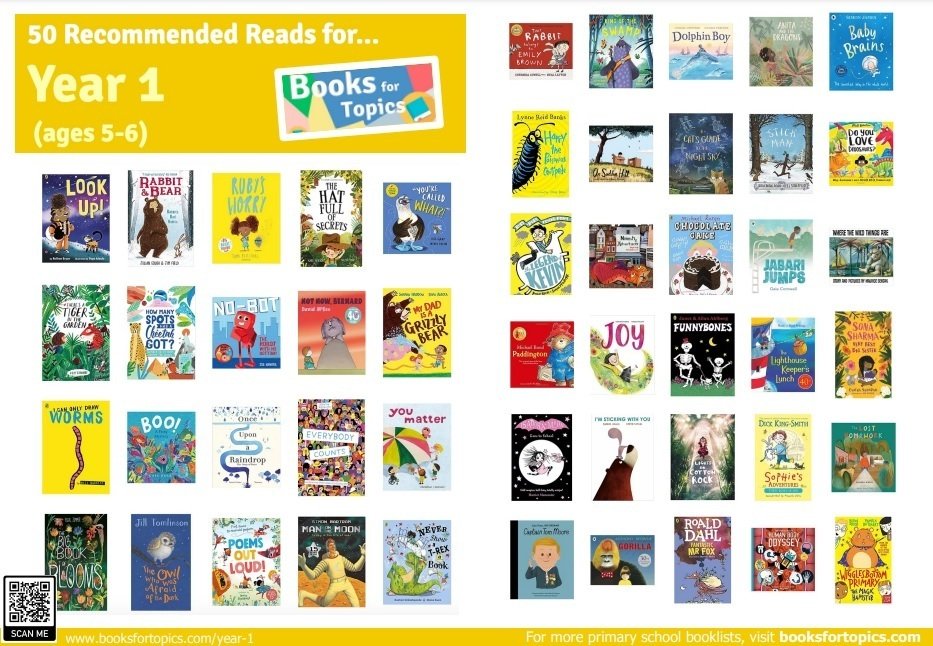 Class Author – Allan Ahlberg

Spring Term 2021/2022
Religious Education
Christmas
Jesus Teacher and Healer
Forgiveness – Lent
Holy Week
English: Driver text
Fiction: Percy the Park Keeper by Nick Butterworth and Royal Rabbits of London by James Mayhew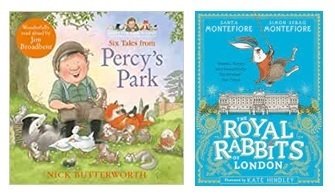 Non-fiction – London for Children by Matteo Pericoli and Usborne Look Inside London by Jonathon Melmot
Diary
Recount
Pupil led narrative in a familiar setting
Information Text
Poetry
Reading Diaries must be signed by an adult at least 3 times per week.
Try 5 times every week for a book prize!
Maths
Addition and subtraction ( within 20)
-represent and use number bonds and related subtraction facts within 20
-add and subtract one-digit and two-digit numbers to 20, including zero
-solve one-step problems that involve addition and subtraction ( involving measures)
Place Value ( within 50 )
-count to and across 100, forwards and backwards, beginning with 0 or 1, or from any given number
-given a number, identify one more and one less
-read and write numbers from 1 to 20 in numerals and words.
Weight and volume
-compare, describe and solve practical problems for mass/weight [for example, heavy/light, heavier than, lighter than]
- capacity and volume [for example, full/empty, more than, less than, half, half full, quarter]
- measure and begin to record capacity and volume
Multiples of 2,5 and 10
-count in multiples of twos, fives and tens
Length and Height
-compare, describe and solve practical problems for lengths and heights [for example, long/short, longer/shorter, tall/short, double/half]
-measure and begin to record lengths and heights
Science:
Enquiry types- Research, pattern seeking, fair and comparison testing, identify and classify, observe over time
Animals Including Humans (Biology)
Driver Question - Do all animals have the same senses as humans?
Text - Superworm by Julia Donaldson
Key Scientist- Chris Packham
Career Link - Animal Conservationist
identify and name a variety of common animals including fish, amphibians, reptiles, birds and mammals
identify and name a variety of common animals that are carnivores, herbivores and omnivores
describe and compare the structure of a variety of common animals (fish, amphibians, reptiles, birds and mammals, including pets)
identify, name, draw and label the basic parts of the human body and say which part of the body is associated with each sense
Seasonal Changed (Physics)
Driver Question - Do plants flower in every season?
Text- Seasons by David Bennett
Key Scientist: Dr Steve Lyons
Career Link - Extreme Weather Scientist
observe changes across the four seasons
observe and describe weather associated with the seasons and how day length varies
Curriculum: My Local Area
Key Concepts: Industry
Key Question: How has our local area changed over time?
Geography:
Use world maps, atlases and globes to identify the United Kingdom and its countries, as well as the countries, continents and oceans studied.
Use simple fieldwork and observational skills to study the geography of the school and the key human and physical features of its surrounding environment.
Use compass directions (north, south, east and west) and locational language (e.g. near and far) to describe the location of features and routes on a map.
Devise a simple map; and use and construct basic symbols in a key.
History:
Observe or handle evidence to ask questions and find answers to questions about the past
Use artefacts, pictures, stories, online sources and databases to find out about the past.
Art – Sculpture
Key Artists : Andrew McKeown a local artist who created the sculptures at Berryhill Fields, and Giuseppe Arcimboldo
D&T – Mechanisms
Moving card -Levers and sliders
Career link – Archimedes (inventor of the lever)
Computing:
Animated story books – English link
Coding
Music
City Music Service
Songbirds – Singing
PE:
PE is on Tuesday (with ASM)
Gymnastics
Dodgeball
Multi skills
PSHE-Jigsaw and 5 Ways to Wellbeing:
Dreams and Goals
Setting goals. Identifying successes and achievements. Learning styles. Working well and celebrating achievement with a partner. Tackling new challenges. Identifying and overcoming obstacles. Feelings of success
Healthy Me
Keeping myself healthy. Healthier lifestyle choices. Keeping clean. Being safe. Medicine safety/safety with household items. Road safety. Linking health and happiness
Useful Links
https://www.bbc.co.uk/bitesize/levels/z3g4d2p
https://www.topmarks.co.uk/Search.aspx?Subject=16
https://www.phonicsplay.co.uk/
https://www.purplemash.com/sch/stmariast2
At St. Maria Goretti Catholic Academy we use TenTen Resources. TenTen is an online subscription platform from the founders of the Catholic professional theatre company, Ten Ten, provides high-quality, media-rich, and resources. We use these resources to, enriching the Catholic ethos of our school. We mainly use it for collective worship.
Collective Worship is an online bank of varied resources including assemblies, prayers and staff enrichment that are aimed at deepening the Catholic life of school communities.
TenTen is providing the following access for Home and Blended Learning during the Sping 2021 lockdown:
Collective Worship (primary)
– Share the weekly daily classroom prayers with parents for use at home. Links can be found on each weekly resource page.
– Guidance on streaming or pre-recording assemblies.
As part of our school subscription to the site all parents are now able to access the Online Parent Portal with the following login credentials:
Please use the username and passport to have access to the Online Parent Portal and resources inside.
Username = st-maria-goretti
Password = harmony-peace
Parent Portal https://www.tentenresources.co.uk/parent-portal/
Parent Consultation Tool https://www.tentenresources.co.uk/parent-consultation-tool-primary/
Phonics Workshop for Parents Presentation