Mrs Cooper introducing the class Author
FS1
Nursery
Welcome to Nursery at St Maria Goretti
Nursery Staff: Mrs Davies, Miss Clarke, Mrs Bowyer
Dear Parents - Welcome to FS1
Our Class Author – Mick Inkpen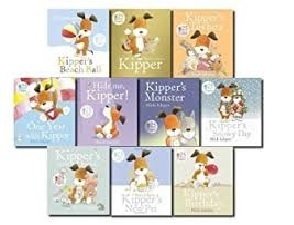 Our Learning - Autumn Term 2021-22
Religious Education: This term we will be learning all about:
Creation, people who care for us, people who help us, Advent, Christmas.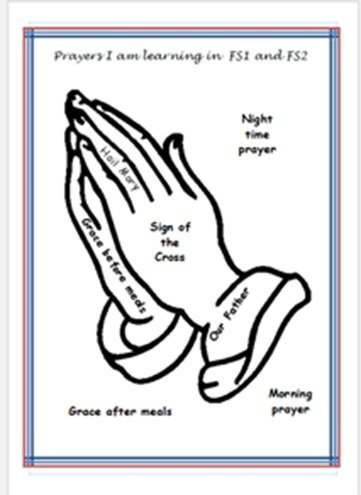 In Autumn Term we are learning:
Communication & Language Development
Use a wide range of vocabulary

Understand questions and instructions

Sing a repertoire of songs

Use 4 word sentences

Begin to hold a conversation with others
Personal, Social & Emotional Development
Select and use resources, with help when needed

Show more confidence in new social situations

Play with one or more other children, extending play ideas

Increasingly follow the rules

understand gradually how others may be feeling
Physical development
Develop their movement skills, including balancing, riding and ball skills

Use large muscle movements e.g. wave flags and streamers, paint and make marks

Start to take part in some group activities

increasingly remember and use sequences and patterns of movements with are related to music and rhythm

Show a preference for a dominant hand

Use a comfortable grip with good control when holding pens and pencils

Be increasingly independent as they get dressed and undressed, for example, putting coats on and doing up zips
Literacy
Name the different parts of a book e.g. the cover, the page number, the authors name etc.

To learn that print has some meaning e.g. to know that the name on their peg label is their own name

Engage in extended conversations about stories, learning new vocabulary

Recognise their own name in print
Mathematics
Show finger numbers up to 5

Say one number for each item 1, 2, 3, 4, 5

Talk about and explore 3D shapes

Understand position through words e.g. "The bag is under the table"

Talk about and identify the patterns around them

Make comparisons between objects relating to size, length, weight and capacity.
Understanding the world
Use all their senses in hands-on exploration of natural materials.

Talk about what they see

Begin to make sense of their own life-story

Show interest in different occupations

Explore how things work

Begin to understand the need to respect and care for the natural environment and all living things.

Continue developing positive attitudes about the differences between people.
Expressive Arts and Design
Take part in simple pretend play, using an object to represent something else

Make imaginative 'small worlds' with blocks and construction kits, such as a city with different buildings and a park.

Explore different materials freely, to develop their ideas about how to use them and what to make

Create closed shapes with continuous lines and begin to use these shapes to represent objects.

Explore colour and colour mixing.

Listen with increased attention to sounds.

Remember and sing songs
Important information:
We are asking that all children bring in a water bottle to school every day. Please can this be clearly named and the
children will be able to access their drinks as they want them throughout the school day.
We love to learn outside in ALL weather! So please ensure that your child has a waterproof coat and wellies in school at all times so they do not miss out.
Please ensure that your child is in a warm coat with gloves and a hat available at all times.
Accidents happen, so it is important that all children have a spare set of clothes along with wet wipes in a plastic bag, named and on their pegs.
Please ensure that you read with your child at least 3 times per week and that you sign and comment in their reading diary when you do so.
Our PE kit is the school blue jogging trousers and school sweatshirt. We will notify you of our PE day later in the Autumn term.
Pupils MUST use a book bag to transport books and homework to and from school. Large rucksacks will not be allowed due to lack of storage space.
Phonics Websites:
https://www.phonicsplay.co.uk/
https://www.youtube.com/channel/UCP_FbjYUP_UtldV2K_-niWw
Maths games:
https://www.topmarks.co.uk/Search.aspx?Subject=16&AgeGroup=1
https://www.bbc.co.uk/cbeebies/shows/numberblocks
Oxford Owl – videos to help you support your child with their learning at home:
https://www.oxfordowl.co.uk/parent-how-to-videos/
Tapestry: