Nursery
Welcome to FS1 at St Maria Goretti
FS1 Staff: Miss Barber, Mrs Bowyer, Miss Preece, Mrs Kaczor
Our Learning - Spring Term 2018-19
Click Here to see our 'Curriculum Leaflet'
RE:
So far in our Religious Education we have been learning about the Creation Story! We went on a nature walk to look at all the beautiful things God has created. We also told the story of creation through Godly play and painted our own pictures of our favourite parts of the creation story.
We also held a 'Thank you God!' liturgy to say thankyou to God for giving us such a beautiful world. Mrs Bowyer taught us a song about creation and we sang this at our liturgy. We love to sing and it is a wonderful way to praise our God!
PSE;
We are learning to play alongside others, inviting them into our play and learning to cooperate.
We are also learning to be independent and do things for ourselves. Lots of our clever children now put their own coats and wellies on! See if they could show you at home.
Physical Development:
We are learning to make marks! Our children have loved exploring different ways of making marks in our classroom this half term. We love to make marks in gloop, gel, sand and all sorts of materials alongside pens, pencils and paper.
We also have our funky fingers station where we make our fingers strong for writing. At home you could make playdough! Playdough is a great finger work out to make those fingers strong!
Here is a recipe for playdough, we would love to see pictures of you enjoying this at home!
Communication and Language:
As well as all of the talking we do in the classroom with our new friends we also speak to Pablo every day! Pablo is our friendly parrot friend who sleeps in our cubord untill we wake him up to tell him all about our learning!
At home you could encourage your child to talk in a full sentence to tell you which area of our classroom they have been learning in today. They could start 'Today, I have been learning in...'
If you need any support help and advice can be found here on the Stoke Speaks Out web page.
We have lots of areas in the classroom such as:
Role play area Funky Fingers area Water area
Small world area RE area Big Build
Sand area Book cave Mud Kitchen
Construction area Maths area Eisel
We are here to support you and your child in the transition to school. FS1 is a team and we believe that includes parents! We love hearing about interests outside of school, exciting trips or anything your child is really engaged with at home.
We are really proud of our FS1 and cannot believe how well they are settling into their new school environment!
Please ensure that each child is heard reading at least three times a week. This is the minimum, see how many you can do!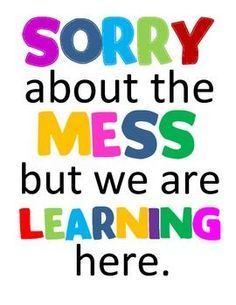 It may look like we do lots of play in FS1 but that is how we learn and we have fun doing it! Take a look at our curriculum map in the link at the top of the page, this shows what we will be learning about this term.
Important information:
We love to learn outside in ALL weather! There is no such thing as bad weather, only bad clothing! So please ensure that your child has a waterproof coat and wellies in school at all times so they do not miss out. Please ensure that your child is in a warm coat with gloves and a hat available at all times.
Accidents happen, so it is important that all children have a spare set of clothes along with wetwipes in a plastic bag, named and on their peg.